This article is about the actual person. For the fursona, see Renard (character).
Renard
Birth
May 22, 1988 (20y)
Real Name
Dave R.
Debut in MGD
Mungyodance
Songs in MGD
A lot
Gender
Male (has female aliases)
Aliases
Sonitus Vir, Emoticon, Lollipop, Hecate, Kitsune², Neko, MGD Assault Force, MGD-Crew, Azrael, Jaql, D-Mode-D, Omicron Complex, Sigma, Jackal Queenston, Mayhem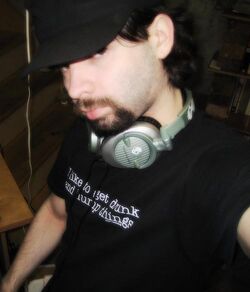 Dave, better known as Renard, is the primary in-house musician and the director of Mungyodance. He is right-handed. His music-making program of choice is MODPlug Tracker.
External Links
Edit
Ad blocker interference detected!
Wikia is a free-to-use site that makes money from advertising. We have a modified experience for viewers using ad blockers

Wikia is not accessible if you've made further modifications. Remove the custom ad blocker rule(s) and the page will load as expected.